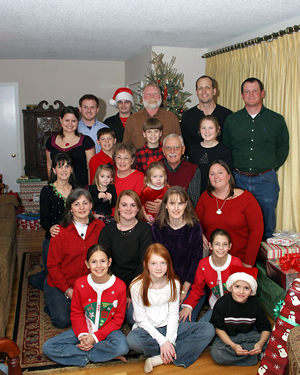 Our company started in 1965 when Mr. Evans, looking for additional income to support his growing family, started cutting wood Christmas tree stands out of his garage for local growers and retail lots in the Mobile area.
          In 1985, when the farming industry was declining, he purchased a Christmas supply business and expanded the business to what it is today.
          We still manufacture our Evans Pin stands and wood stands which allows quality control of our products. We make our best effort to provide quality products and great customer service with competitive pricing.
          Wishing you every success of the Season. "Keep the tradition alive"!
          Sincerely,
                    The Staff at Evans & Company, Inc.
Payment Options
Shipping
Additional shipping charges may be required for orders of excessive weight.
You will be contacted by telephone or email if additional shipping charges apply.